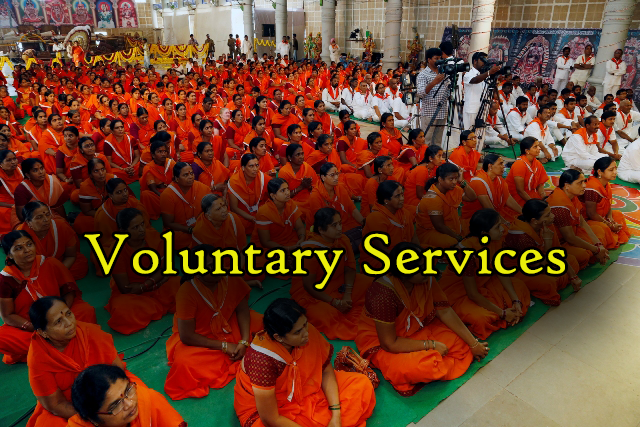 The richness of Hindu Sanatana Dharma is that it preaches "Manava Sevaye Madhava Seva" which means "Service to Humanity is Service to Divinity". Illustrious acharyas like Tirumala Nambi, Ramanjuacharya, Ananthalvar and many others dedicated their lives in the service of people thereby possed the heavenly mukthi. The concept of Srivari Seva has been derived out of this noble thought by TTD and was introduced in the year 2000 with an aim to serve the pilgrims who throng Tirumala from far flung places to have darshan ofLord Venakteswara. Began with just 200 Srivari Sevakulu in the initial days, so far nearly five lakh Srivari Sevakulu have rendered impeccable services to the fellow pilgrims in their 14-long years of journey since its inception.
Srivari Sevakulu hail from Telengana, Tamilnadu, Karnataka, Kerala, West Bengal, Maharastra, Orissa, New Delhi, Chattisgarh, Jharkhand states also apart from Andhra Pradesh.On any given day not less than 1000 Sevakulu will be on service while during festive and vacation seasons the figure triples. Srivari Seva will form as integral part of worship at Tirumala.
The opinion of the Sevakulu is that 
It's not only enlivens our spiritual life and also prepares our body and soul to act as per the will of supreme Lord which is nothing but serving the fellow pilgrims with love and affection.
If you need more information visit here- Srivari Seva General Instructions Details
Also Check- Srivari Sevaks (Voluntary Services).