Visesha puja starts with rendering upacharas to God, culminating in offering aarti. As panchasuktas are recited thirumanjanam is done to the utsava vigraha starting with milk, water, curds and sandal wood paste.
Visesha Pooja is one of the weekly Sevas which will be specially performed on Monday.
Visesha Pooja Seva Reporting Time
Visesha Pooja Seva Time
Visesha Pooja Ticket Price
Gathering Point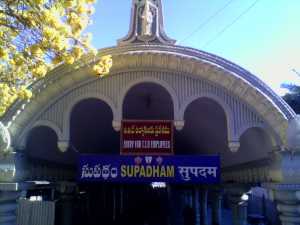 Devotees should gather at Supadham .
Timings
Seva Will be performed only on Monday.
Visesha Pooja Seva will be performed from 05:30 – 06:00 AM. Devotees should gather one hour before the Seva time at Supadham.
Booking
Visesha Pooja Seva can be booked online.