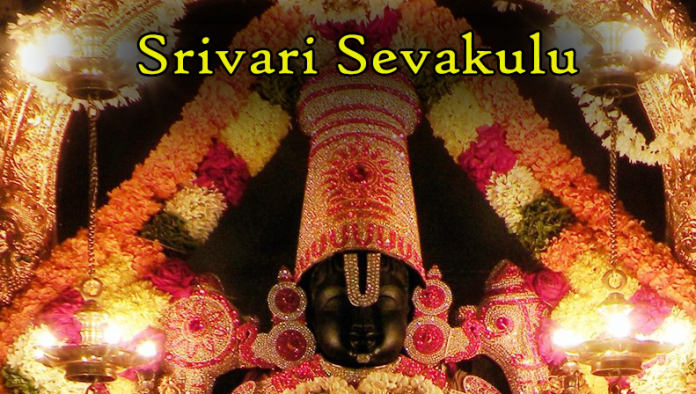 Millions of devotees visit Tirumala for Lord balaji darshan every year.Lakhs of people visit every people. In order to cede  exceptional service to the pilgrims who come from various  parts of the country, Tirumala Tirupati Devasthanams has welcomed voluntary services from devotees  and  launched 'Srivari Seva'.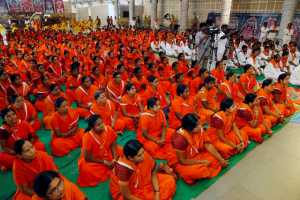 Many  acharyas like Tirumala nimbi,ramnjunacharya and anathalvar has also served devotees. Devotees desirous of offering 'Srivari seva 'should enroll themselves at 'Srivari seva':Sadan,inside RTC bus stand, Tirumala.
The Areas Under Which Devotees Can Serve Pilgrims

 
1. Annadanam.
2. Queue Lines.
3. kalyana katta.
4. Gardens.
5. laddu counters.
6. vaikuntum Queue complex(I&II).
7. Free bus.
8. Pilgrims Amenities complexes (Yastrisadans).
9 . Information centers.
10.Vigilance.
11.Health.
12. Central reception office (CRO0).
13. Srivari Thulabaram.
14. Bus Stops.
15. Pushkarini etc.
For More Details about Area of Services Visit here –TTD Area Of Srivari Seva Services
Age limit for SriVari Seva
Minimum Seva hours
Dress code for Srivari Sevakulu
Male – white shirt and white pant / Dhothi or kurta-pyjama.
Female – Orange color saree with Maroon border while in service.
Note: Female Sevakulu should not wear night gowns and the male volunteers wear shorts during night in their respective accommodation centers.
Online registration for Srivari Sevakulu
Devotees should enroll with their mobile number.
After making yourself as the team leader you are good to add New Sevaks .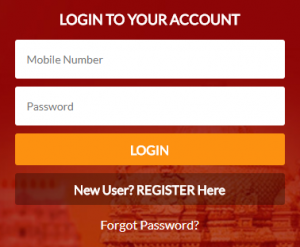 After adding team of 10 and above, you are good to select Seva Date.
Online registration link for Srivari Seva: Srivari Sevakulu.
For online registration ttd website.
Offline registration for Srivari Sevakulu
To register for the Srivari Seva one has to submit a requisition letter at least 30 days in advance to the following address
Address:
The Public Relations Officer,
Tirumala Tirupati Devasthanams,
T.T.D Administrative building,
K.T. Road, Tirupati-517501.
Also Check –TTD Sevas