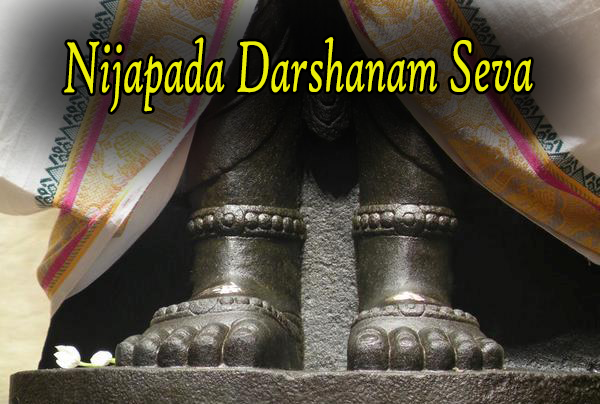 Nijapada Darshanam Seva is one of the weekly rituals for Lord Srinivasa in Tirumala. This Nijapada Seva attracts the thousands of devotees to see  Lord Venkateswara swamy Feet without any ornaments. On every Friday, the Lord main idol can see in the simple along with white dhoti.
Archana anantara darshan on Friday is called Nijapada Darshanam. Normally the Lord's feet are covered with Tulsi leaves. But on Friday after performing Abhishekam to Venkateswara the feet are left without Tulsi leaves during which Nijapada Darshanam is held which allows devotees to see the feet of The Lord. This is a paid service where the
devotees are allowed until Kulasekhara padi.
Lord can give darshan to devotees without Tirunamam. The Tirunamam is camphor after the Nijapada seva. Vishnu Padam holds the special place in Hinduism.
For this Nijapada Darshanam, nearly 1000 devotees are allowed to see Srinivasa. After this Darshanam Lord can erase the illness and problems of Devotees and also bless them with good fortune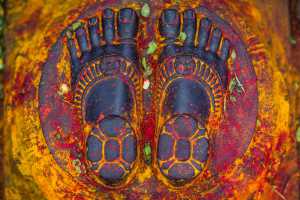 Nijapada Darshanam Seva Timing
Devotees reporting point for availing Seva is at VQC-1, Tirumala.
Seva Reposting Timing 4:30AM every Friday.
Nijapada Darshanam Timings
Normally, Nijapada Seva performed on Friday per every week.
Nijapada seva timings: 05:30 AM to 06:30 AM.
Devotees should gather before one hour at Supadham.
TTD Nijapada Darshanam Ticket Cost
Nijapada Seva ticket cost for one person is Rs 200. You can only book 2 tickets at the time.
Prasadam
2 small Laddu.
Devotees can buy Abhishekam tirtham at a Vagapadi office.
Nijapada Darshanam Dress Code
Dress code is compulsory for this Seva:
For Men: Kurta pajama or Pancha dhoti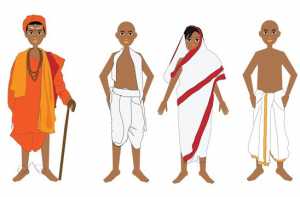 For women: Half saree or saree or Punjabi or Chudidhar with Dupatta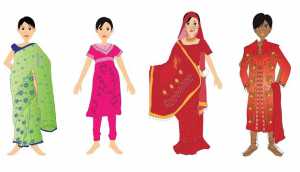 Nijapada Darshanam Online Tickets Ticket Booking
For every month first week this Arjita Nijapada Darshanam seva online tickets are released. TTD releases only 300 tickets for online and the remaining tickets will issue at CRO office Tirumala one day before Tirumala.
Book Nijapada Darshanam Seva Tickets Online Here: TTD Online Seva bookings
Also Check- TTD Ashtadala Paadha Padhmaradhana Seva
For More Details You Can Check Here- Sevas Timings.
Important Information to the Pilgrims:
1. The reporting point for availing Seva is at VQC-1, Tirumala.
2. At the time of entry, the pilgrim shall produce the same original Photo ID used during booking. Age proof shall be produced for children
below 12 years to gain entry free of cost.
3. The pilgrims shall wear Traditional Dress only. Male: Dhoti, Shirt Female: Saree / Half Saree / Chudidar with Dupatta. Grihasthas should
wear dhoti and upper cloth for Kalyanotsavam which involve Sankalpam.
4. All the Pilgrims in group tickets have to report together.
5. Entry with chappals/shoes is not permitted into the queue lines, mada streets and Temple.
6. The pilgrims should not carry any luggage/cell phones/electronic gadgets while reporting.
7. All bookings are FINAL: Postponement/advancement/cancellation/refund is not allowed.
8. TTD reserves the right of cancellation of the Seva under any Special Circumstances.
9. Please contact our 24/7 help desk for queries at 1 800 425 333333 and 1 800 425 4141.