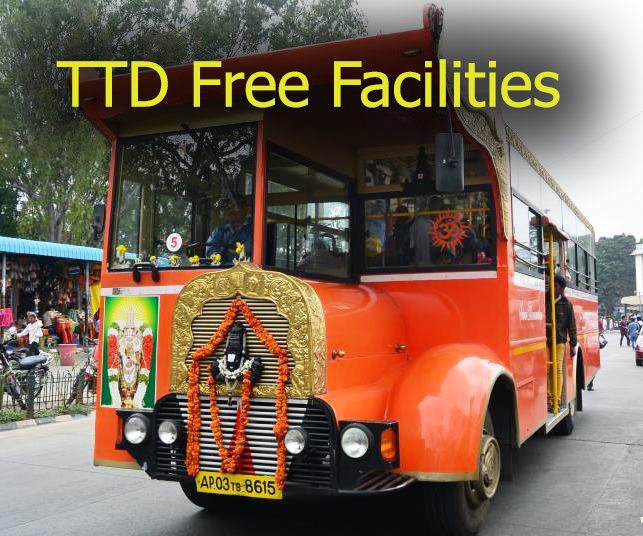 Meals at Nityannadanam Hall from 10 a.m. to 11 p.m.
Medical aid at Aswini Hospital.
Luggage transportation from Alipiri to Tirumala and vice versa (locked baggage only accepted) available round the clock.
Cloak Room facility near CRO and the Vaikuntam Queue Complex on Tirumala and in Venkateswara Choultry (opposite Railway Station) at Tirupati.
Bus facility to go around Tirumala Hills. These buses ply round the clock in two different routes covering all the cottage blocks, Kalyana Katta, the Temple, the Queue Complex and the Museum. (Refer route map for further details.)
Broadcasting service station (located opposite the main Temple) helps to make announcements about missing persons etc.
Counters for leaving footwear are located near the Varahaswamy Temple near the Vaikuntam Queue Complex (Beside Vijaya Bank) and near the Kalyana Katta.