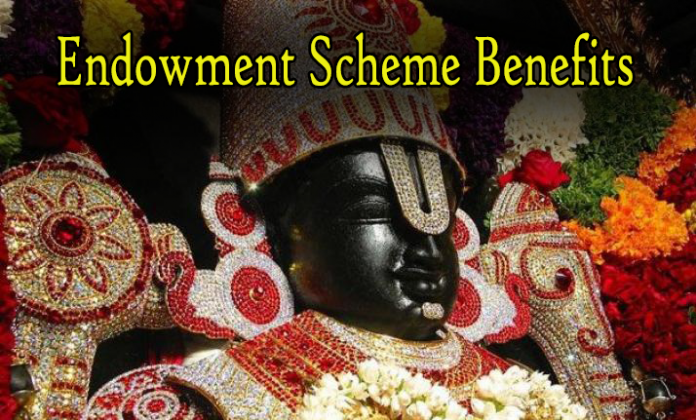 BENEFITS
Display of donor's name.
Free darsan of the Goddess every year through special entrance for 5 persons during Sarva Darsan once a year for 5 years.
Presentation of one angavastram after the donor's first visit.
Devotees can also contribute Rs. 1000 or multiples therefore to the scheme.
The donation can be sent by way of DD in favour of Executive Officer, TT Devasthanams, Tirupati to the assistant Executive Officer, Sri padmavathi Ammavari Temple, Tiruchanoor- 517 503.
SRI VENKATESWARA ANNADANAM SCHEME
Over 25000 devotees are provided with free meals daily at Tirumala under this scheme. Minimum donation for the scheme is Rs. 1000 and multiples thereof.
SRI VENKATESWARA PUSHPANJALI SCHEME
This scheme, started during Lord's Brahmotsavams last year, invites donation of large quantity of flowers for adorning the deity. Donation is cash also invited from philanthrophists certain facilities are arranged for the donors.
SRI VENKATESWARA VANABHIVRIDDHI SCHEME
The scheme was set up to provide state of – the art Institute of Medical Sciences (SVIMS.)
SRI BALAJI INSTITUTE OF SURGERY, RESEARCH AND REHABILITATION FOR THE DISABLED (BIRRD) SCHEME.
The BIRRD is a premier hospital for treatment of congenital anomalies and orthopaedic disabilities. The donations varying from Rs. 5 lakhs and above will be utilised for purchase of medical equipment and free supply of artificial limbs and aids.
Donations carry attractive benefits besides Income Tax exemption.
Income Tax exemption certificate will be issued on request.
The donors can substitute the names of their family members in case of death or other unavoidable reasons provided they should intimate the TTD the revised list of family members well in advance.
For more details please contact: Public Relations Officer, T.T.D, Tirupati – 517 501. Ph: 08574-32813 or Chief Accounts Officer, TTD's TIRUPATI.
SRI PADMAVATHI AMMAVARI NITHYA ANNAPRASADA SCHEME
This scheme is aimed at free distribution of Annaprasadams throughout they day at the temple of Sri Padmavathi Ammavaru, Tiruchanoor, Donors can joint the scheme by paying a sum of Rs. 50,000 or multiples or thereof.
And also check –  TTD Special Benefits to Donors