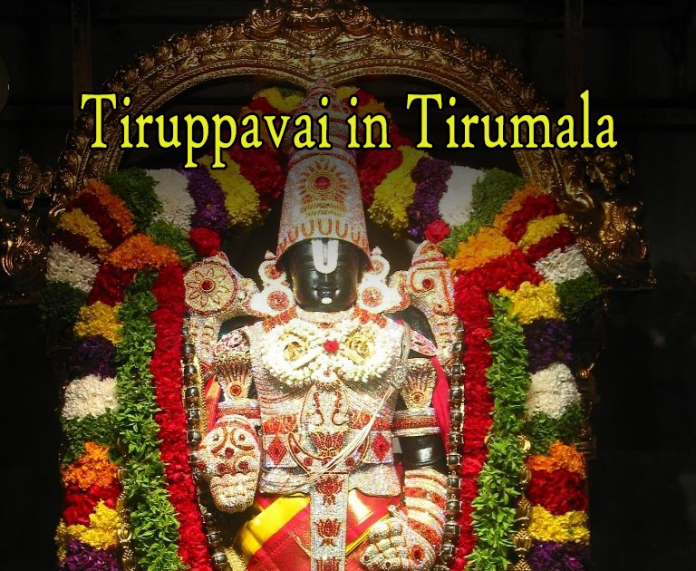 Though the Suprabhatha Seva is offered to the Lord throughout the year early in the morning, there will be recital of Tiruppavai instead of Suprabhatam in Dhanurmasam for a month.
During Dhanurmasa, there will be recital of Goda Devi's 30 pasuras (songs) one each every day for thirty days. Imagining herself to be a Gopika of Dvapara Yuga, Goda Devi, it appears, sang these pasuras. In this context, there will be Ekantha Seva for Sri Krishna with butter in his hand in stead of Bhoga Srinivasa Murthy. On the bosom of Sri Venkateswara Swami just by the side of the small idol of Sridevi a golden parrot is decorated in all the thirty days of Dhanurmasa.
Tiruppavai is recited in complete solitude. During Dhanurmasa, Bilva leaves instead of sacred basil are used for Sahasra Namaarchana for the Lord.