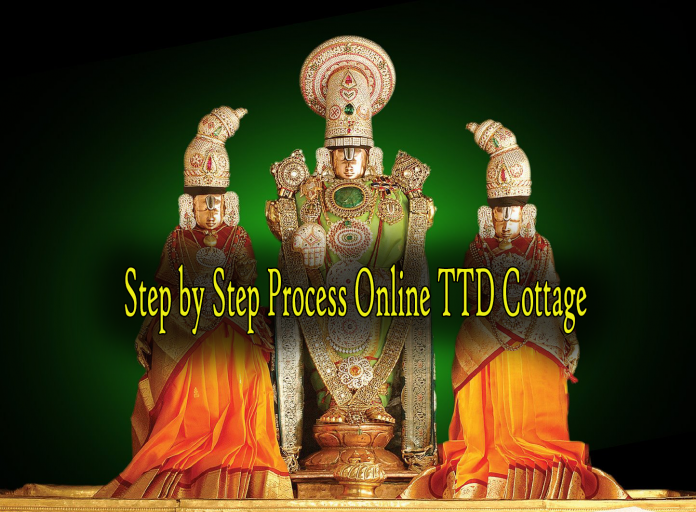 Tirumala Tirupati Devasthanam Governning board has gone to digital Donor Management of Cottages. Let us first know who is a Cottage Donor. Devotees who have donated 1 lak rupees or more for cottages construction or infrastructure development are called cottage donors. The board will give them a facility to book room for a couple of days in normal times. Around 60 Guest houses, Cottages and Complexes are built with the same effort by the board.
Booking Process
STEP 1
In the main official ttd site select COTTAGE Donor Management System
For COTTAGE DONOR MANAGEMENT SYSTEM is different with ttdsevaonline  you can visit the official site for cottage donor management system https://cdms.ttdsevaonline.com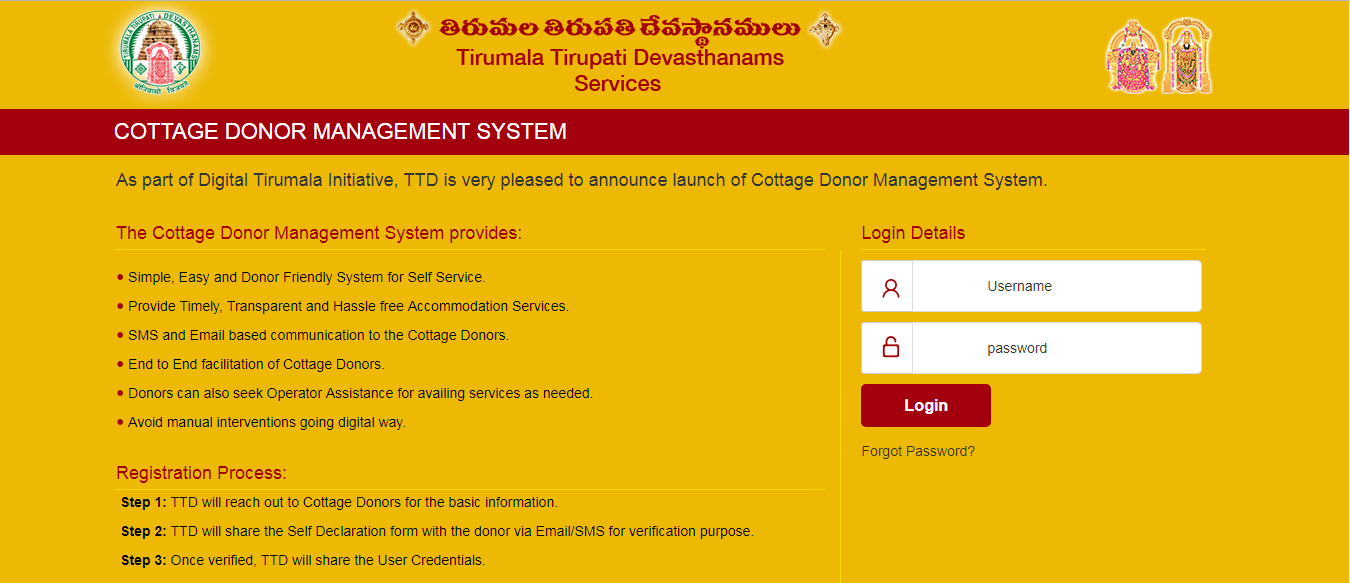 STEP 2
Fill all the info showing below Pic and then press on Add if donor want to add.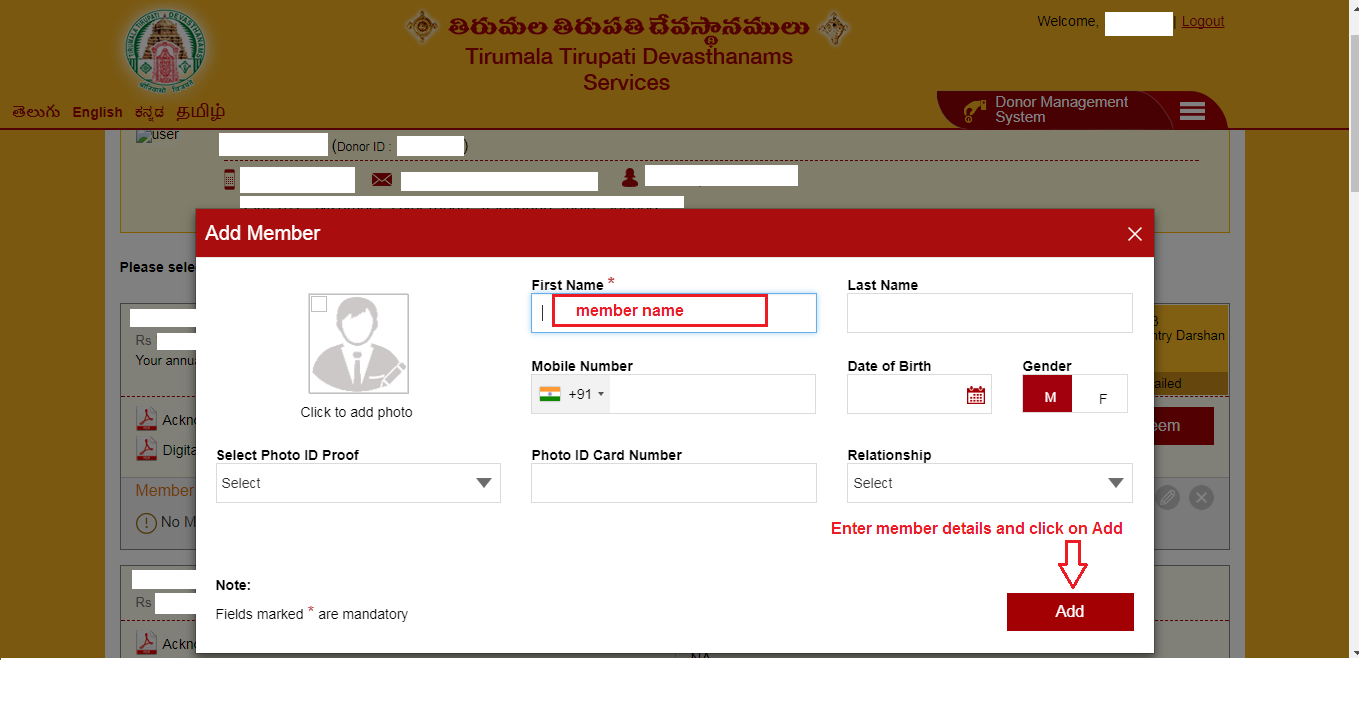 STEP 3
Check the darshan availability with date
STEP 4
Finally press on Redeem Button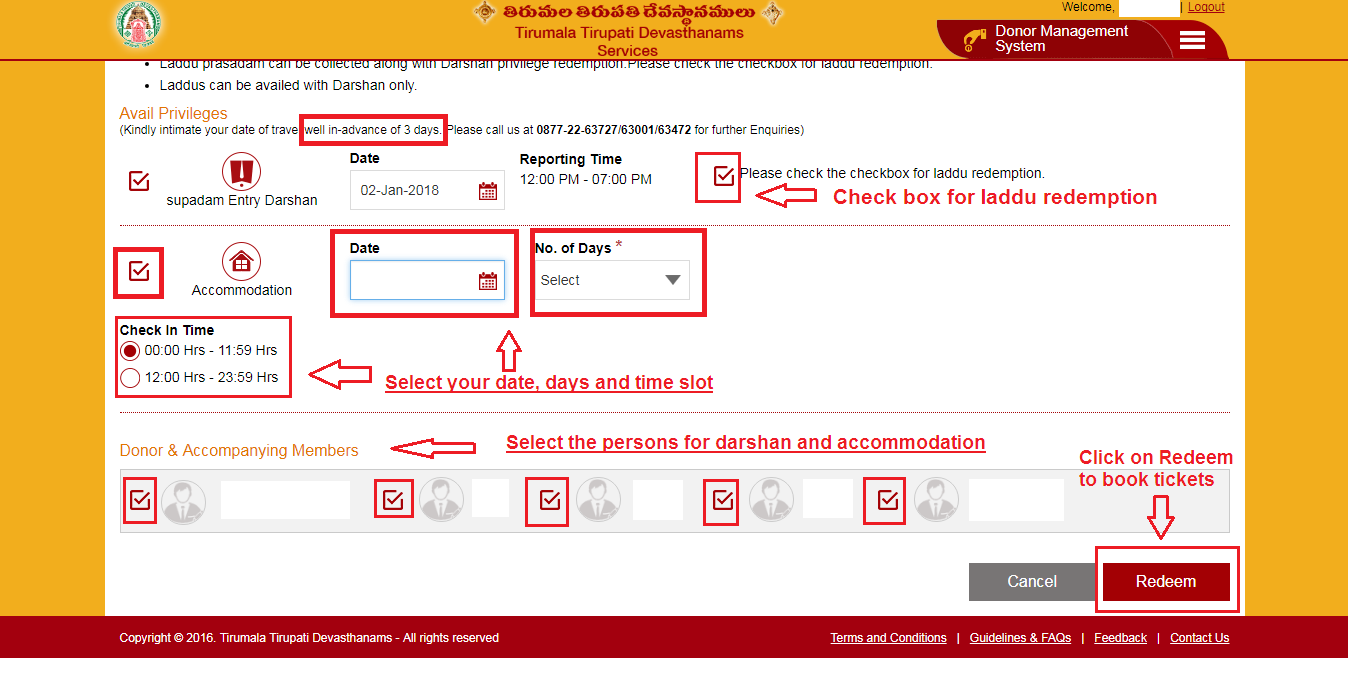 STEP 5
Then It Will show My activities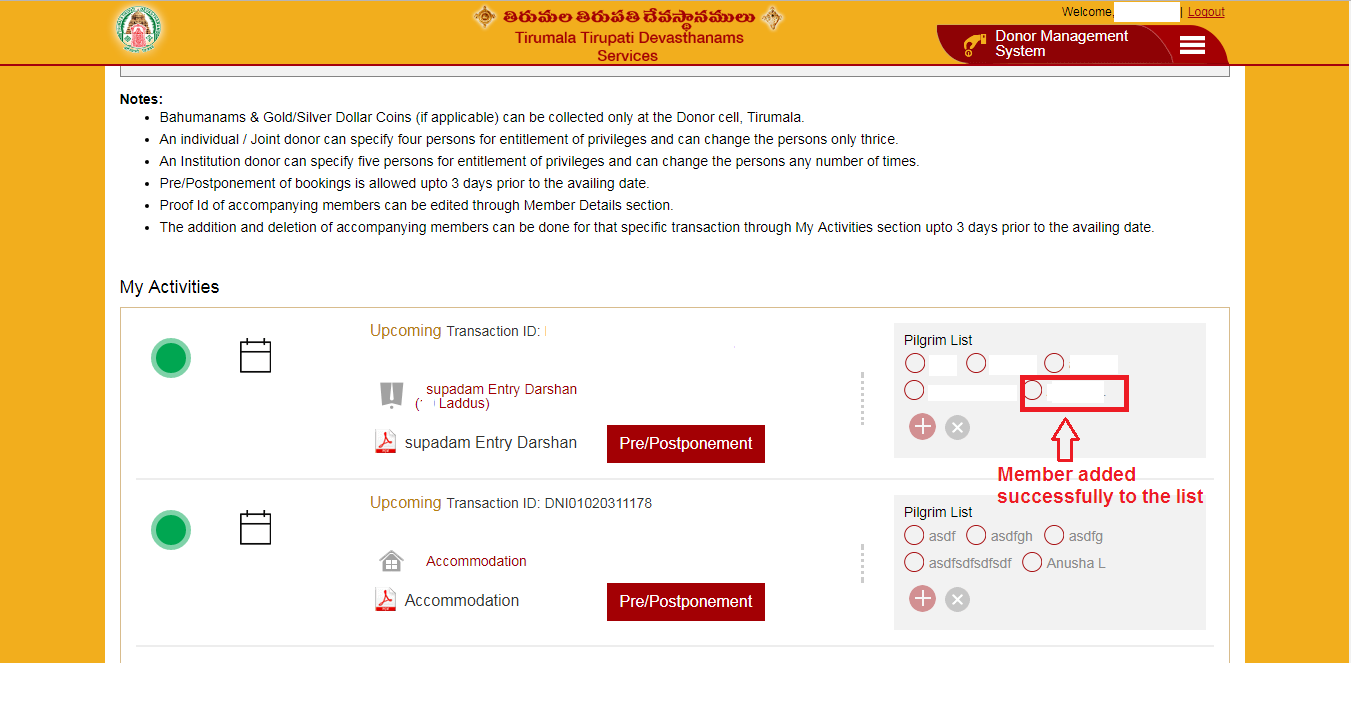 STEP 6
Carefully Read All the information on Note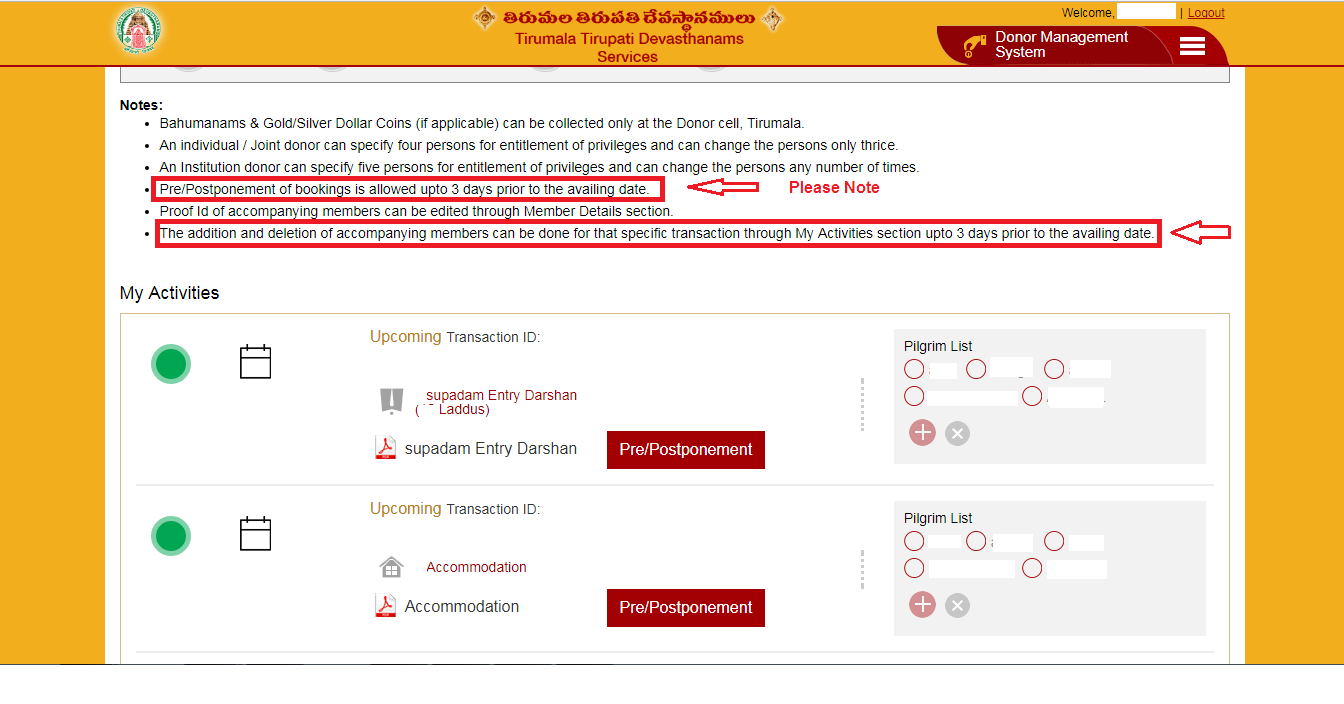 Different Types of Cottage Donor Management System
Cottage Donor can redeem the priviliges in two ways
Through Self-Service
Step 1: TTD will reach out to Cottage Donors for the basis information.
Step 2: TTD will share the Self Declaration form with the Donor via Email/SMS for verification purpose.
Step 3: Once verified, TTD will share the User Credentials.
Step 4: Please Login with the User Credencials to the Website and avail self service facility.
Through Helpdesk
Please Contact the donor help desk on 08772263470 or [email protected] for activating the account and availing privileges.
You can contact CDMS helpdesk in the following ways
Over an email request to [email protected] with the details viz., Donor Name, Cottage No along with the details of visiting piligrims.
Over Phone to 0877 226 3470, the booking will be done on validating with mobile OTP.
Over Post addressed to the Reception Department, Tirumala with details of cottage number and name of the donor and processing number etc., for self and in case of others, the details of person for whom the cottage has to be booked along with ID Proof number, Address, Email ID.
And also check – Details on TTD Donation Schemes