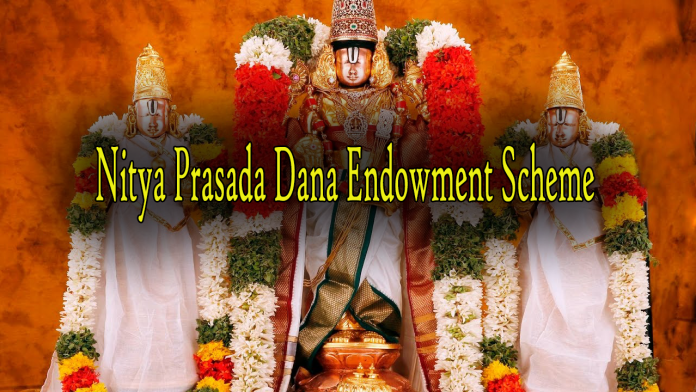 Sri Venkateswara Nitya Prasada Dana / Endowment Scheme
Under this scheme one can make an endowment of Rs 500.00 for the distribution of 10 Laddus or 10 Vadas to pilgrims on a fixed day of one's choice.Birthday, Wedding Anniversary, Sraddha etc. Consequent on the introduction of S.V.Nitya Annadana Scheme the distribution of food packets has been discontinued.
The donor can make multiples of Rs 500.00 as endowment.And if the amount is Rs 10,000.00 (20 endowments) the T.T.D, with the interest accrued there on will arrange darshan for 5 persons of the donor (It is the cost of five special darshan tickets valuing  Rs 125.00 each now).
This contribution is exempted from income tax under section 80 (G) (2) (B) of Income Tax act 1961.
And also check – Balaji Archana Scheme