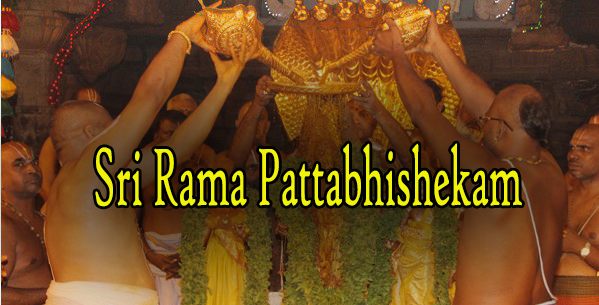 Consistently on the night of Chaitra Shuddha Dashami (tenth day of Chaitra), Anjaneya is taken in parade on a platform inverse to Sri Sita, Rama and Lakshmana in the Tirumala lanes.
Sugriva, Angada and Hanumantha are put on platforms by the side of Sri Sita, Rama and Lakshmana and Asthanam is led before the Golden Entrance.
After Akshataropana and nivedana, the narrative of Sri Rama ideal from his introduction to the world to royal celebration is recounted.
The function arrives at an end with mangala neerajanam and circulation of Tirtha and prasada to the lovers.