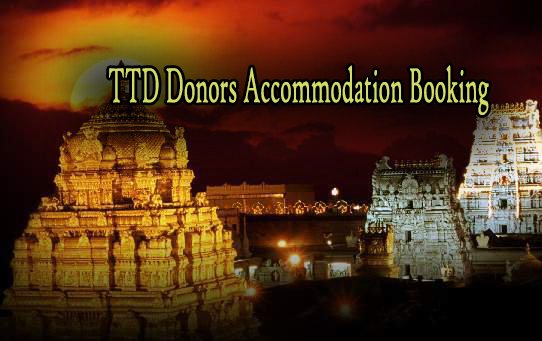 After completion of generation of the digital passbook the donor's can book the darshan as will as the accommodation from the web site ttdsevaonline com
TTD Donors Accommodation Booking Online
For darshan purpose don't require to booking at all, the donor can come straight away to tirumala by showing the donor passbook and there respective id proof and can join the darshan at "Supadham" entrance, near VQC-1.  For accomodation purpose only they have to do the booking, the following is the pic information to make it simple.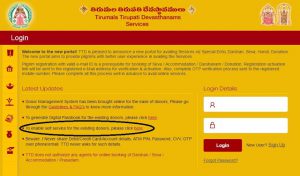 After that we have to select the option that are provided in the home page of www.ttdsevaonline.com as called as "To enable self service for the existing donors,  Then we will get the screen like this.
STEP 1
In the main official ttd site select on Donor Accommodation Booking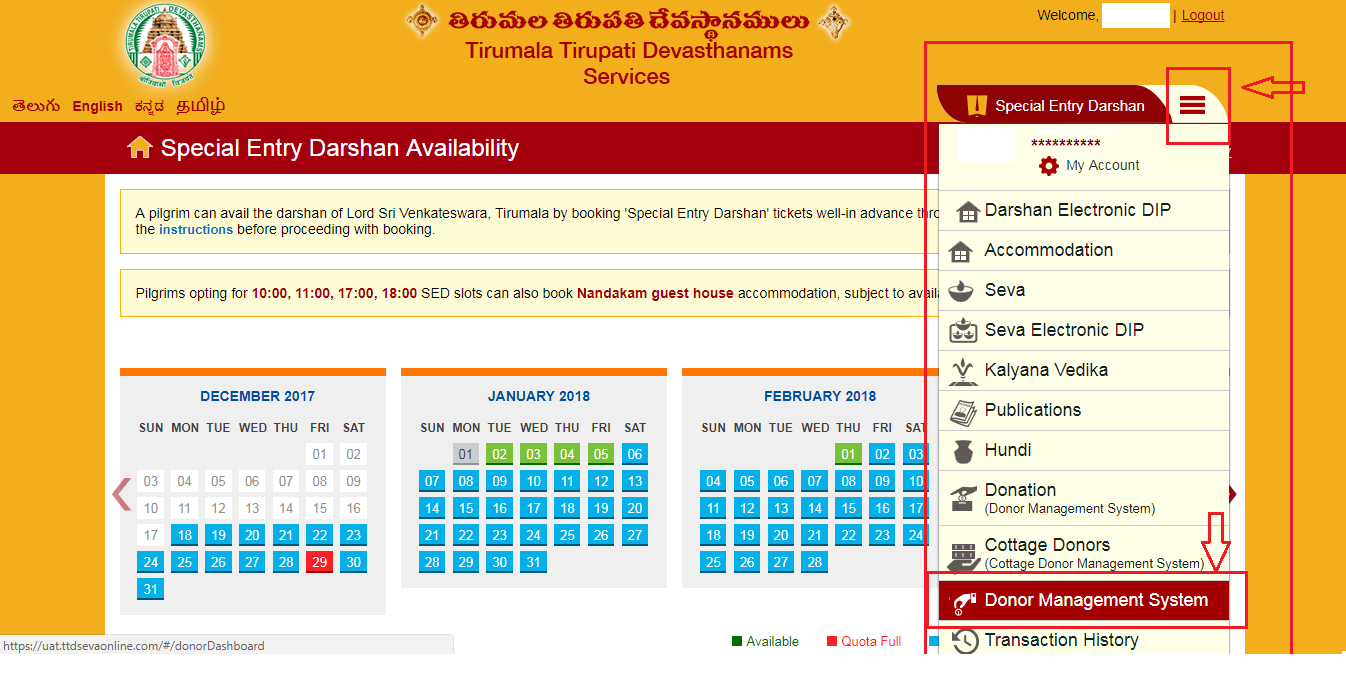 STEP 2
Fill all the info showing below Pic and then select on Add if donor want to add.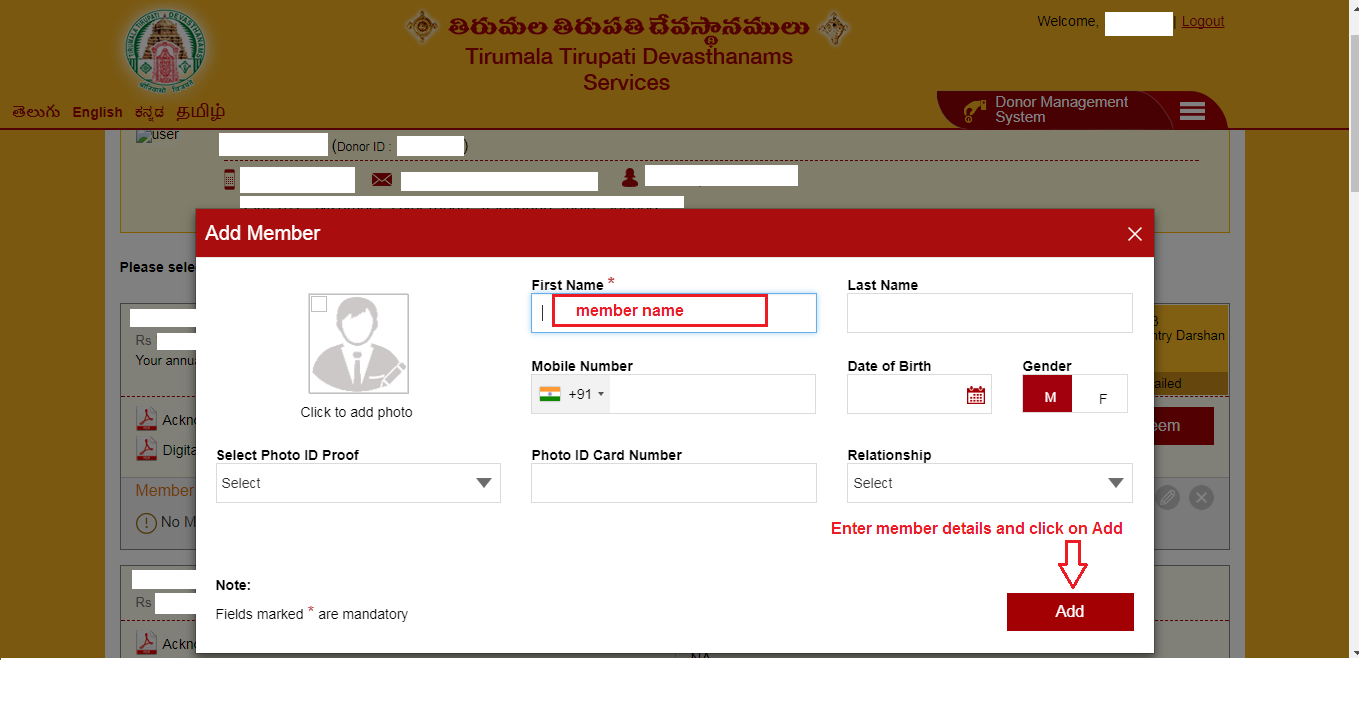 STEP 3
Check the darshan availability with date
STEP 4
Finally select on Redeem Button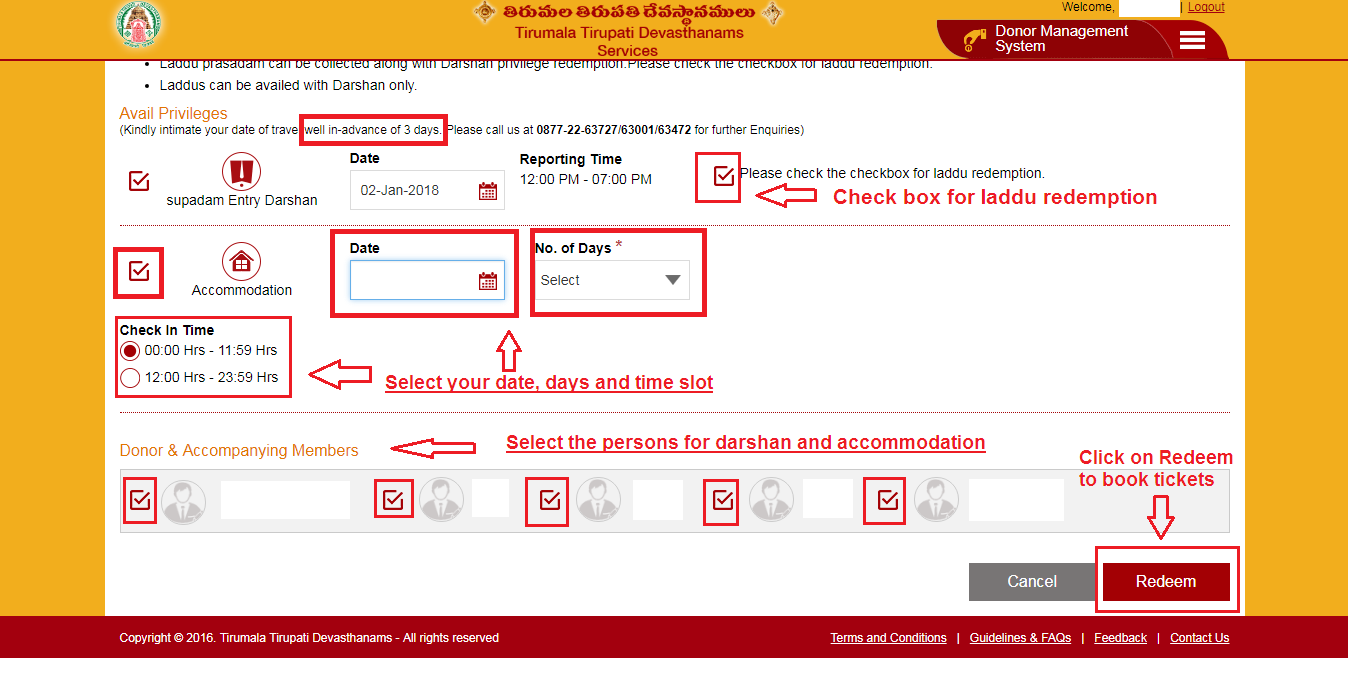 STEP 5
Then It Will show My activities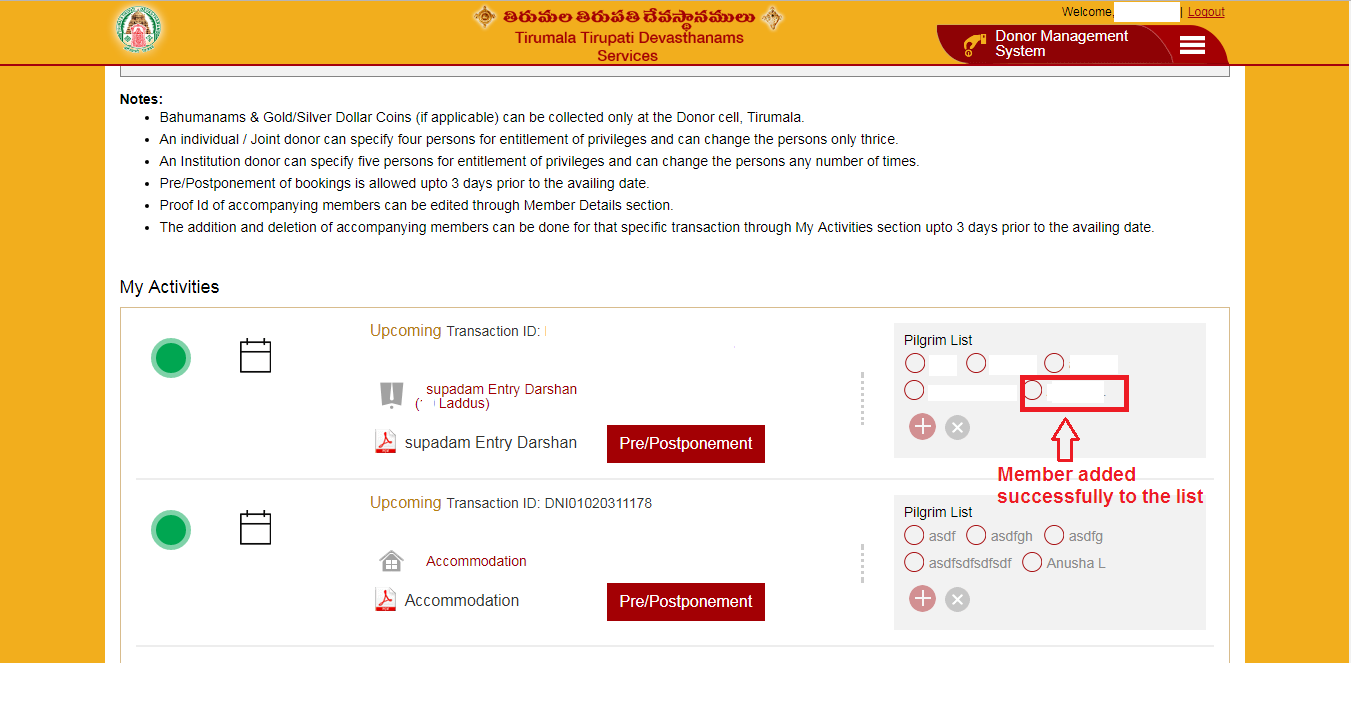 STEP 7
Carefully Read All the information on Note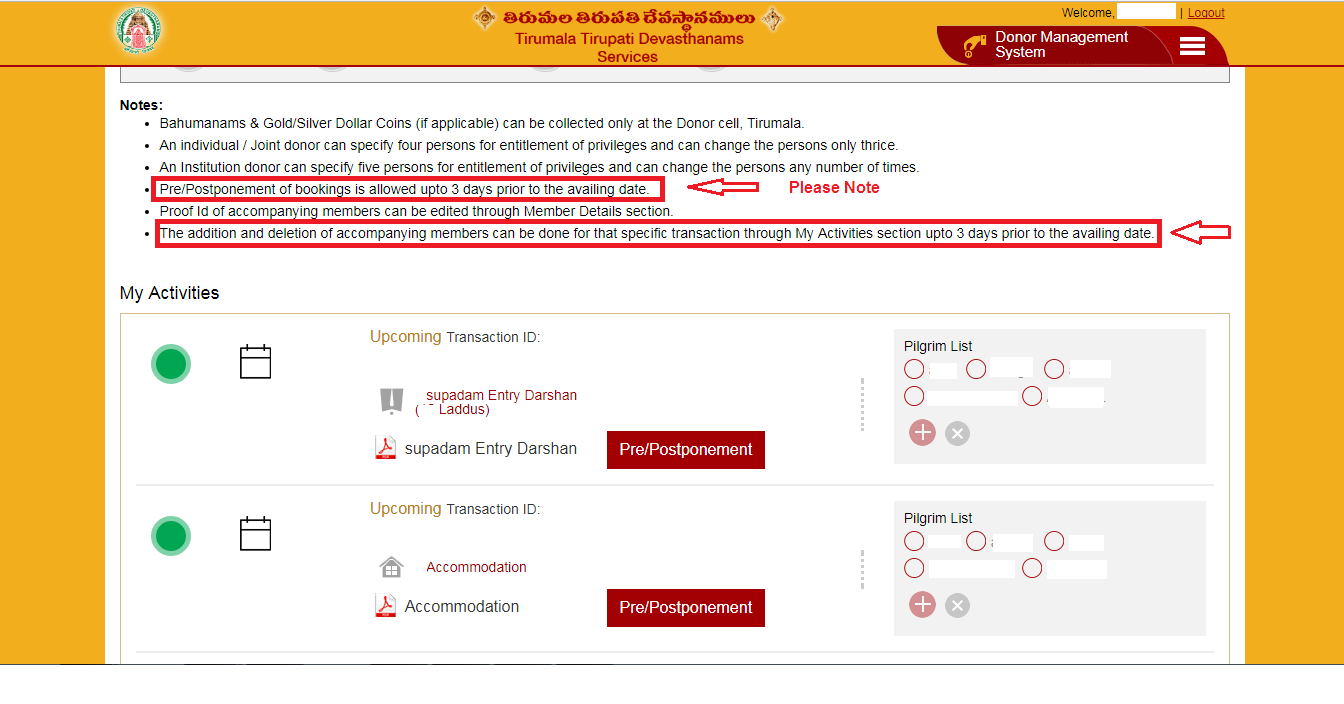 TTD Donors Accommodation Booking Offline Process
Contact Details for Assistance in TTD Cottage Donor Management System
Support Helpline for Booking: 0877 – 2263470
For any problems in Donation or Privileges:
Phone: 0877 2264258
Email id: [email protected]