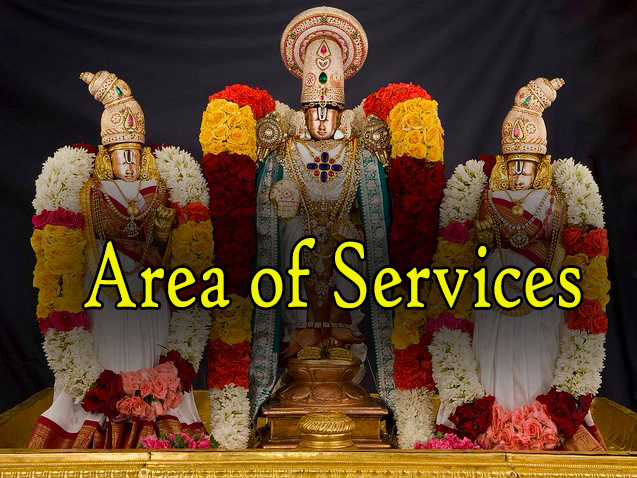 The concept of Srivari Seva has been derived out of this noble thought by TTD and was introduced in the year 2000 with an aim to serve the pilgrims who throng Tirumala from far flung places to have darshan of Lord Venakteswara.
Began with just 200 Srivari Sevaks in the initial days, today the figure has crossed five lakh mark and Srivari Sevakulu have rendered impeccable services to their fellow pilgrims during all these years.
Srivari Sevaks hail from the states of Telengana, Tamilnadu, Karnataka, Kerala, West Bengal, Maharastra, Orissa, New Delhi, Chattisgarh, Jharkhand also apart from Andhra Pradesh.
Even some NRI's also performed Srivari Seva as part of their fulfillment.
Bhajan troupes can also take part in this service which will be an inspiring experience to the participants. Professional like doctors, engineers, management executives and experts in their chosen fields who can render service to the devotees are welcome to offer their service through Srivari Seva.
TTD Area Of Voluntary Services
The Pilgrims are free to choose the area according to their interest and aptitude. They may make spot registration at the cell functioning Inside RTC Bus stand Tirumala. Groups consisting of not less than 10 members and ready to work for atleast one week may participate in the seva on prior intimation and they will be provided with free food and accommodation at Tirumala.
Annaprasadam 
Serving Annaprasadam to Pligrims in the halls of Matrusri Tarigonda Vengamamba Annaprasadam Complex.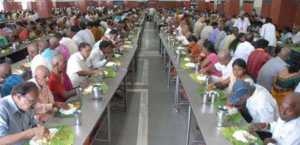 Vegetables Cutting
Cutting the vegetables to prepare the delicacies to be served to the Pilgrims in Annaprasadam Complex.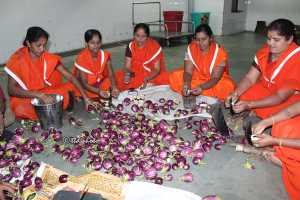 Employees Canteen
Serving Annaprasadam to fellow sevakulu, scouts, employees.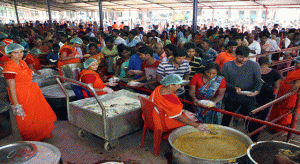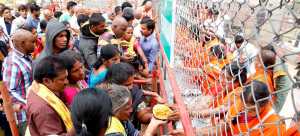 Food Courts
Serving Annaprasadam in the mobile food counters located at Rambageecha Bus Stand, Central Reception Office and PAC-I.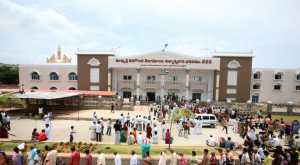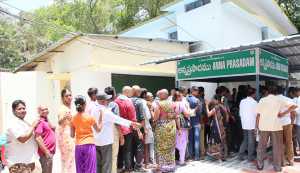 VQC 2 Annaprasadam
Serving food to Pilgrims waiting in compartments of VQC 2.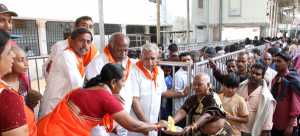 VQC 2 Outside lines
Serving Annaprasadam to the Pilgrims spread out in the lines of Narayanagiri Gardens when there is heavy rush.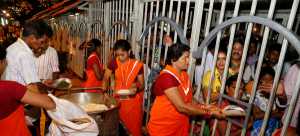 Health
Offering water or butter milk or milk or cool drinks to the Pilgrims.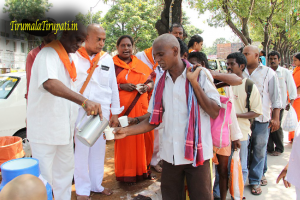 Vigilance and security
 Maintenance of Pilgrim queue lines, scanning of their baggage at different vital points.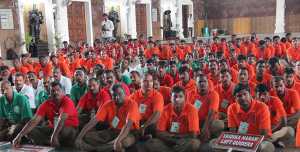 Kalyanakatta
Guiding and maintaining Pilgrims in Kaynanakatta tonsuring areas, distribution of blades and wearing Tirunamam to devotees.
The introducing of female barbers to work in Tirumala Tirupati Devasthanams (TTD) tonsure centre known as Kalyana Katta in Tirumala.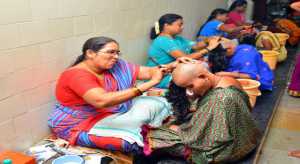 ANC Sub enquiry
Maintenance of rooms allotted to Pilgrims in ANC area for which the able bodied, educated male volunteers are eligible.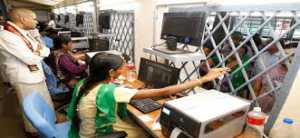 Sapthagiri Satralu 
Maintenance of rooms allotted to Pilgrims in Sapthagiri Satralu area for which the able bodied, educated male volunteers are eligible.
Coconut Sale Counters
To sell coconut to Pilgrims, Volunteers with minimum education qualification are eligible.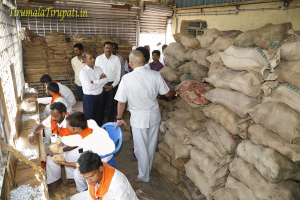 Book Stalls
For the sale of TTD publications in the book stalls located in front of Srivari temple, laddu complex, Annaprasadam complex and at Lepakshi.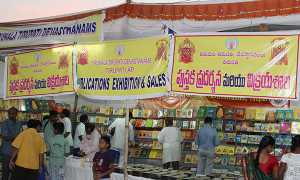 Help desk
To receive the feedback from the Pilgrims waiting in VQC compartments.
Helping Pilgrims.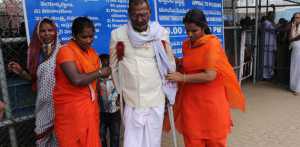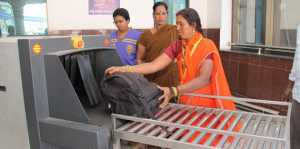 Temple Cleaning Duty
Only able bodied female sevakulu who have minimum qualification can register for this cleaning service in Srivari Temple and Mada Streets.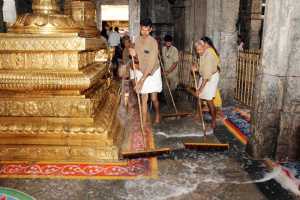 Tirunamam 
To apply Tirunamam to Pilgrims at different earmarked areas.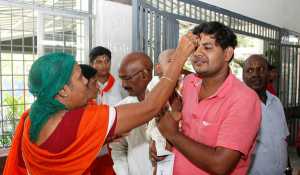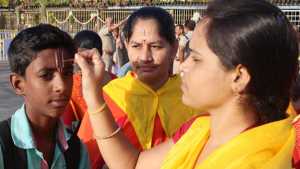 Also Check- TTD General Instructions For Sevaks