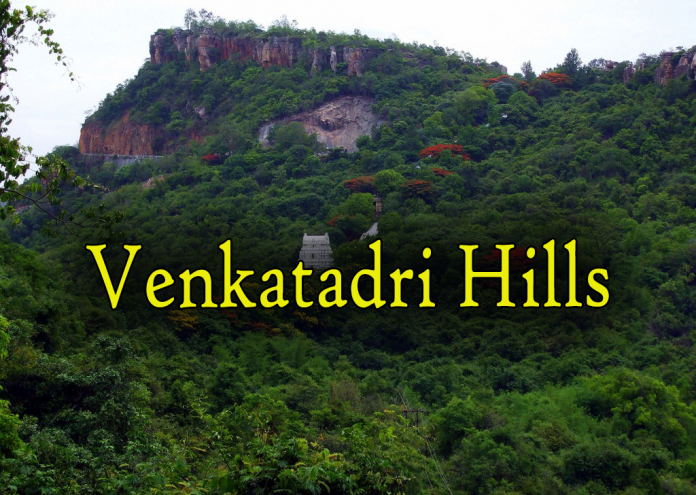 Lord sinivasa resides on this Hill. The hill Venkatadri got its name form 'Ven' which in Sanskrit means 'sin'. And 'Kata' which means that which burns. So Venkatadri means a place which will burn all sins. Madhava, a sinner suffering from leprosy was cured as he joined pilgrims going to Tirumala on a pilgrimage. The pilgrims were singing 'Govinda Govinda!' as they moved on their way. These words were like magic to Madhava's soul. He felt a burning sensation and he realised that the dreaded disease had left him.
The Venkachala Purana said-
"Venkaaromritha beejasthu katamaishwarya muchyathe
Amrithaishwarya sanghatvat Venkatadririthi smrithaha".
According to another interpretation, 'Vem' means immortality; and 'kataha' means riches;
Thus the hill is said to impart mundane weal as well as the other worldly redemption.
Hence, it is called Venkatadri or Venkatachala.